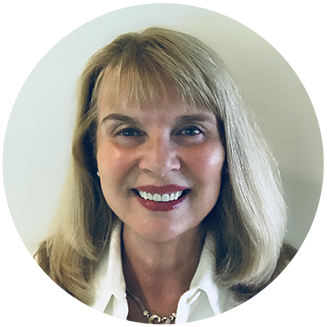 The Cost of Undervaluing Human Resources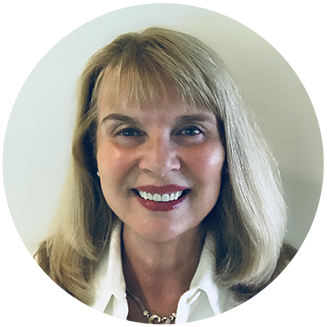 Ms. Pomerantz is the CEO of TPG HR Services USA. She holds a Master's in Human Resource Management (MHRM) and is a certified Senior Professional in Human Resources (SPHR) and SHRM Senior Certified Professional (SHRM-SCP). Mary also serves as CEO of Mary Pomerantz Advertising, one of the largest recruitment advertising agencies in the country. Earlier in her career, she was president of the 17th largest staffing firm in the country.
Next to throwing your money into a fire pit, one of the easiest ways to sabotage your business is to neglect human resources (HR). But what's a small business to do when it can't afford an HR department? You outsource. By pooling with other people through an outside vendor, HR suddenly becomes affordable and effective.
Control Expenses. Minimize Risk. Maximize Opportunities.
To be a successful small-business owner, you have to master the art of juggling. From marketing to accounting to administrative duties, owning and managing the company means taking on various roles. And when things are going smoothly, it's easy to neglect or undervalue the HR part of business. Because many small businesses simply don't have the budget to create an HR department, management feels forced to take on the duties themselves, opening the door to mistakes and oversights.
The Society for Human Resources Management (SHRM) advises companies to bring on an HR staffer once they reach 15 employees – the point when personnel issues become complex enough to demand specialized skills.[1] When you're a small business, one of the best ways to do this is to partner with a professional employer organization (PEO). Providing small- to medium-sized businesses with outsourced HR management services, PEOs take care of your HR duties so you can focus on your business.
Effective human resources can single-handedly affect your bottom line. Here's how:
Human Capital
The cost to hire replacement workers or new employees, including onboarding and training time, can be staggering for employers – especially small businesses. With a well-developed recruitment and hiring process, a focus on HR can minimize the expense of job postings, development, benefits enrollment and the costs incurred if you find you've hired the wrong employee.
Training and Development
Speaking of onboarding initiatives, PEOs help with the time and burden involved. By conducting needs assessments for your workforce, they can determine what type of training and employee development are necessary for improving the qualifications and skills of your existing staff. It's far less costly to work with what you have than to hire additional staff or more qualified candidates – which is likely what you'd have to do if you were stuck with the task yourself. Plus, this strategy can help improve employee retention and decrease turnover.
Budget Control
HR has a significant impact on your overall budget. Not only can a PEO curb overspending by trimming your workforce management costs, it can negotiate better rates for benefits like health insurance. Furthermore, the PEO can help you set competitive and realistic wages based on their knowledge of labor market trends and salary analysis. Partnering with a PEO can also help you avoid the significant costs associated with building your own HR staff in house. By outsourcing HR, you don't have to worry about purchasing computers, providing benefits or covering the training costs, which you would have to otherwise.
Conflict Resolution
In 2008, U.S. employees spent 2.8 hours per week dealing with conflict.[2] That amounts to approximately $359 billion in paid hours (based on average hourly earnings of $17.95), or the equivalent of 385 million working days. What's more, managers typically spend 25 to 40 percent of their time addressing employee conflicts.[3] That adds up to one to two days each week. With the diversity of backgrounds, personalities, experience levels and work styles in today's workplace, conflict is inevitable. But you shouldn't have to devote so much of your time and effort to resolving it. With a PEO, you'll have someone to help you handle employee relations, identify and resolve conflicts, and restore positive working relationships.
Employee Engagement
Employees who are engaged are more satisfied, productive and likely to remain loyal to your organization.[4] By putting sound HR practices in place, you are more likely to find that your employees are more content and work to their full potential, which means you're more likely to retain them. With a renewed focus on HR, you can recognize underlying employee dissatisfaction, address these issues and motivate employees.
Legal and Regulatory Compliance
Do you know everything there is to know about the laws you must follow in the workplace? Are you skilled on strategies for avoiding legal trouble when dealing with employees? HR professionals possess the knowledge to know the ins and outs of the Family and Medical Leave Act, progressive discipline, overtime, workplace safety, employee privacy, employee handbooks, wrongful termination claims and myriad of other HR rules and regulations.
Proof That Human Resources Activities Improve Performance
One of the most insightful research studies linking HR functions to an organization's financial performance was conducted by Cornell University.[5] Researchers measured how HR activities affected financial performance at 323 small companies (with anywhere from eight to 600 employees) and found those that invested in the following three HR practices experienced financial gains:
Selective hiring: Looking for employees who fit the corporate culture rather than just people who fit the job description
Improving engagement: Promoting employee involvement and self-management rather than tight control and monitoring of employee activity
Team building and morale: Creating a family-like environment through social events and offering challenging jobs that foster employee growth
The results were remarkable, with these companies reporting:
22 percent higher sale growth
23 percent faster profit growth
67 percent lower employee turnover
Implementing and nurturing your human resources capabilities can have lasting benefits that take your business from simply staying afloat to thriving beyond your expectations. If you'd like to start saving your company money and work with true HR experts at the same time contact us today at 732-917-6000.