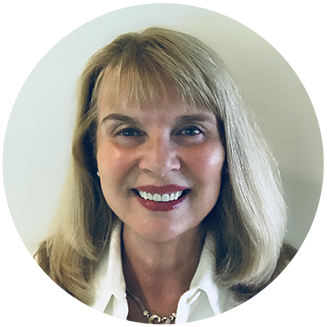 10 Inexpensive Ways to Show Employee Appreciation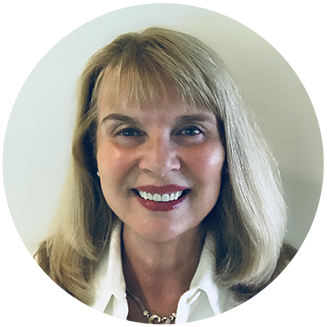 Ms. Pomerantz is the CEO of TPG HR Services USA. She holds a Master's in Human Resource Management (MHRM) and is a certified Senior Professional in Human Resources (SPHR) and SHRM Senior Certified Professional (SHRM-SCP). Mary also serves as CEO of Mary Pomerantz Advertising, one of the largest recruitment advertising agencies in the country. Earlier in her career, she was president of the 17th largest staffing firm in the country.
There is a direct correlation between employee appreciation and productivity. Employees that feel that their work is appreciated will hold themselves to higher standards as they have already seen firsthand that success is recognized and rewarded. Conversely, employees who do not feel appreciated will question the benefits of their continued effort and might not feel challenged enough to want to stick around. Failing to show employee appreciation will result in an increase in turnover at your company, which in turn, makes it less desirable to potential applicants. But you aren't running a resort and can't spend all of your resources worrying about whether or not your employees are feeling their best. As a member of upper management, you need to make any and all business considerations first, but there are plenty of inexpensive ways to show your employees that you appreciate their hard work.
Money Isn't Everything
Throwing money at a problem isn't always the answer. While it helps to spend some money on employee appreciation from time to time, sometimes, the best solutions are free and simply hinge on being a good person. Here are 10 inexpensive ways to show your employees that they are appreciated and in turn, keep them happy and productive:[1]
Be available: If your employees need help but don't feel comfortable asking for it, not only will that make them less likely to view their jobs positively but it will also hurt your company. Encourage your employees to go out of their way to help each other, particularly your newer employees, and be sure to lead by example.
Commemorate: From something small like a birthday to bigger milestones like an employee becoming a mother or a father, a little celebration, even for something minor, will make anyone feel appreciated. A pizza party is often the go-to answer to events like these.
Decorate: No one likes a dull office. Posters and pictures liven the place up, particularly in the common areas. If you aren't sure how to get the ball rolling, the current season or a theme related to a current product or service is a great place to start. This includes letting employees decorate their desks however they please: photos, action figures, knickknacks, etc.
Dress-down: Establish a day or days with a less-restricted dress code. Historically, this has been practiced on a Friday but feel free to break the mold. This may be particularly important for your non-client side employees.
Early dismissals: Sending your employees home an hour or two early, either on a Friday or right before a holiday goes a long way toward showing that you appreciate them and want them to take full advantage of their time off.
Feedback: Employee review isn't just for negatives. Whether an employee has been making an extra effort lately or ensured that the company retains its biggest client, everyone likes to have their successes validated. You can accomplish this with a conversation, email, meeting, phone call, thank you note, etc. Bonus points for creativity.
Food & Drink: Everyone is happier when they're eating or drinking. Having a variety of snacks or treats around the office is a great way to boost morale, but make sure that it doesn't always come from the same person.
Games: Diversions like board games or office-friendly games like ping pong, shuffleboard, cornhole (bean bag toss) in the break room or common areas will let your employees know that you trust them to relax a little and still be productive. Most employees will never use them but having the option to do so is an excellent show of good faith.
Social events: Arrange optional social events after or outside of work such as dinners or happy hours. It doesn't have to be on the company's dime either. Whoever foots the bill, employees will greatly benefit from the opportunity to unwind around each other, removed from their work environment.
Trust: An important building block of any healthy, long-term relationship, trusting your employees is key to them reaching their full potential. This can take the form of allowing your employees to have flexible schedules or to step out of the office for an hour or so when they say that they have to run an errand or just need a break. Most adults don't like being treated like children. You've already hired them, now let them do their jobs.
Embodying these 10 guidelines in your business's practices isn't a foolproof solution to keeping valued employees around but it will help a great deal in minimizing your employees' stress and maintaining their motivation over the long-term. When you're planning an activity similar to one of the above, sometimes not making the event public until the day of is the best course of action. Imagine coming into work one day, stressed about the prospect of conquering the day's assignments and then shortly after you get settled, you find out that it's a co-worker's birthday and a pizza lunch has already been planned to mark the occasion.
If you're unsure how to best make your employees feel as if you appreciate their work without breaking the bank, TPG HR Services USA can help. We are a national HR provider offering a full suite of administrative services including employee relations and recruitment. By outsourcing some or all of your company's human resources needs, you will save your company money while enabling your employees to focus on their primary responsibilities. Call us today at 732-917-6000 to learn more.
Source :