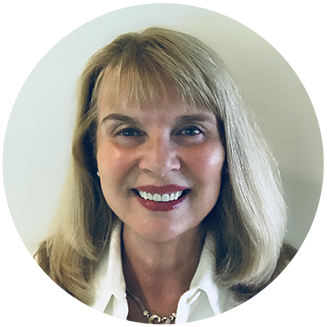 Lessons from CEOs Who Rescued Their Companies from Disaster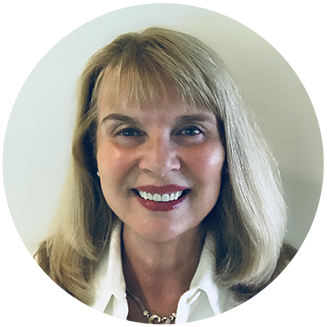 Ms. Pomerantz is the CEO of TPG HR Services USA. She holds a Master's in Human Resource Management (MHRM) and is a certified Senior Professional in Human Resources (SPHR) and SHRM Senior Certified Professional (SHRM-SCP). Mary also serves as CEO of Mary Pomerantz Advertising, one of the largest recruitment advertising agencies in the country. Earlier in her career, she was president of the 17th largest staffing firm in the country.
The phrase "if you build it, they will come" is a commonly used cultural refrain from the 1989 Kevin Costner film, "Field of Dreams." While that might be true of baseball diamonds, it's hardly true in business. Things often don't go as planned, and the decisions that you as a CEO make during these tumultuous times will go on to shape the success of your business, or lack thereof. Several well-known companies found themselves on the brink of disaster at one point or another, until some smart moves by their CEOs saved the day. Here are their stories.
Steve Jobs: (Apple CEO from 1996-2011)
As one of the co-founders of Apple, Jobs did not always see eye-to-eye with his board of directors and ended up leaving the company in 1985. He returned as interim CEO in 1996 and became permanent in 1997, with Apple's stock prices plummeting. One of his first orders of business was to streamline Apple's product development, reducing the total number of projects from 350 to 50.
He then revolutionized the tech industry and the world with the releases of iTunes, the iMac, the iPod and the iPhone. In the process, he raised the profile of the company, making it cool to own Apple products. It also didn't hurt that Apple's stock prices increased more than 9,000 percent while under his lead.[1]
Isaac Perlmutter: (Marvel CEO from 2005-Present)
In 1996, Marvel Comics fell into bankruptcy. At the time, Perlmutter was a member of the board of directors and the owner of Toy Biz, Inc. He was instrumental in merging the two companies and helped bring Marvel Comics out of bankruptcy in 1998. The company changed its focus to licensing for media and merchandise, boosting the company's stock price.
Perlmutter became CEO of Marvel in 2005 and has kept the company profitable by keeping costs low. Marvel was purchased by Walt Disney in 2009 for $4 billion and is currently still valued in the billions.[2]
Terry Semel: (Yahoo! CEO from 2001-2007)
The 2001 dotcom bust hit Yahoo! particularly hard. Ad sales were crashing and company morale was suffering. When Semel took over in 2001, coming from Warner Bros., he shifted the company's focus to distributing media and user-generated content through a wide range of different channels. Some of the channels he created included Yahoo News and Yahoo Finance.
Just one year after he took over, things were already on the rise for Yahoo!. In the year he assumed the CEO position, the company lost $93 million. The year after, the company turned a $43 million profit. Yahoo! continued to increase revenue during Semel's tenure.[3]
Gordon Bethune: (Continental Airlines CEO from 1994-2004)
When Bethune took the helm at Continental Airlines, the company was hemorrhaging $55 million per month. On top of it all, it was at the bottom of the industry in terms of customer satisfaction, lost luggage and late departures. Something had to change.
Bethune immediately eliminated unprofitable plane routes, renegotiated debt and created an incentive plan for his employees. In just one year, Continental went from losing $613 million per year to earning a $224 million profit. Even further, the company was awarded with J.D. Powers and Associates award for customer satisfaction more than any other airline during Bethune's tenure.[4]
Anne Mulcahy: (Xerox CEO from 2001-2009)
Things were not looking good for the document solution company near the turn of the century. On the brink of bankruptcy, Xerox had over $17 billion in debt and lost $273 million in 2000. Mulcahy replaced an ousted CEO who had only lasted 13 months, and she had to make some unpopular decisions.
She realized that their business model was unsustainable because costs were too high and profit margins were too low. She immediately cut annual costs by laying off 22,000 employees. She also invested in research and development for new products and services and began grooming a crop of new leaders to bring Xerox into the next millennium. Mulcahy famously spent her first 90 days on the job flying to various Xerox office locations to speak to anyone who had an opinion on why the company was failing. By 2003, Xerox had become profitable again, bringing in $91 million.[5]
What We Can Learn
Just because something has always been done a certain way, doesn't mean that it has to continue to be that way. Each of these CEOs took over companies that were stuck in old ways of doing things and did not have the courage to go against the grain. These CEOs were successful because they were willing to make tough choices and focus on cutting unnecessary costs, breeding innovation and improving customer satisfaction.
These stories prove that any company can turn things around with a change in perspective. Working with an HR company can give you the different point of view that your company needs to get to the next level. Whether it's cutting costs, streamlining processes, reconfiguring your workforce or creating employee incentive plans, TPG HR Services USA has the answers you're looking for. We would love the opportunity to discuss your company's growth potential. To start the conversation, contact us today at 732-917-6000.