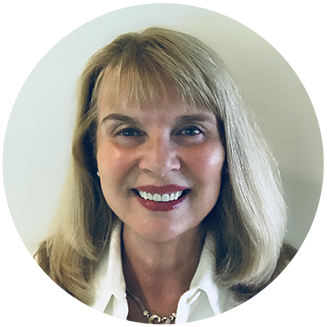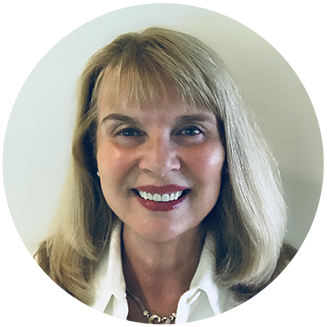 Ms. Pomerantz is the CEO of TPG HR Services USA. She holds a Master's in Human Resource Management (MHRM) and is a certified Senior Professional in Human Resources (SPHR) and SHRM Senior Certified Professional (SHRM-SCP). Mary also serves as CEO of Mary Pomerantz Advertising, one of the largest recruitment advertising agencies in the country. Earlier in her career, she was president of the 17th largest staffing firm in the country.
It seems that every day there's a new story about some large company, celebrity or political candidate being hacked. Whether it's uncovering salacious emails, revealing embarrassing photos, stealing financial data or exposing corporate secrets, today's Internet criminals have become bolder and more skilled than ever before. If companies like Target, Walmart and Sony aren't safe, and the powerful politicians running for office can't fully protect themselves from hackers, it's fair to wonder how secure your small business's data is.
A Growing Global Threat
For better or worse, we are all fully immersed in the digital age. We have smartphones, tablets, laptops, smart cars, smart TVs, social media networks and countless other ways in which we are constantly connected to cyberspace. While all of this connectivity has given us more access to information than ever before and the ability to reach more people than ever before, it has also made us more vulnerable to cybercrime than ever before.
Not even the government is safe from attacks. A CNN report revealed that the number of cyber incidents involving government agencies increased 35 percent between 2010 and 2013, jumping from approximately 34,000 to 46,000.[1]
Cybersecurity has become one of the chief concerns for CEOs across the nation. According to the 2015 PWC U.S. State of Cybercrime Survey:
87 percent of CEOs surveyed said they were worried that cyber-threats could impact their company's growth.
A record 79 percent of respondents said they detected a security incident within the previous 12 months
Globally, a record 1 billion data records were compromised in 2014
If you're a business owner who thinks that you don't have to worry about cybersecurity, you should think again. Think of your customers' credit card information or personal data of your employees and vendors. You likely have more information to protect than you realize, and it could cost you more than you're expecting. According to a 2015 IBM report:[2]
The average total cost of a breach among companies of all sizes was $4 million
The average cost per record breached was $158
There's a 26 percent chance your business will be hit with a data breach within the next 24 months
Common Types of Cybercrimes Against Businesses
Malware: This is a term that refers to a wide range of cyberattacks, including viruses and Trojans. It is typically introduced to a system through email attachments or software downloads.
Phishing: This most often comes in the form of a posed third-party request from a trusted source for personal information through email. Over the years, it has become increasingly difficult to differentiate between legitimate and false requests.
Password Breaches: Quite simply, this is when a third-party attempts to gain access to your data by cracking your password.   
Denial of Service Attacks: This occurs when attackers try to send high volumes of data and/or traffic into a system in hopes of overloading it and grinding it to a halt.
Payment Skimming: This is a method by which cyber-thieves steal payment information from a business's customers and take cash "off the top." This occurs most often in retail outlets, bars and gas stations. Corrupt employees and crooks get this information by installing skimmers on gas pumps or credit card machines. [4],[5]
Can Cybercriminals Be Stopped?
Although there are measures you can take to protect yourself and your business from the threat of data breaches, there is no 100 percent, foolproof solution. The first step any business owner should take to ensure his or her security is to realize and acknowledge that an ever-present threat exists in today's day and age. The question is not whether you have the time, money or patience to take all precautions necessary – the question is whether you can afford not to.
The Most Common Business Vulnerabilities
Lack of employee training
Lack of awareness of potential security liabilities
Weak and easily decoded passwords
No dedicated IT specialists on payroll
Too many users with access to data
While all companies are at risk of a data breach, small and medium sized businesses are less likely to have adequate data security protocols, making them prime targets for cybercriminals. In general, businesses of all sizes are potentially much more lucrative for hackers and identity thieves than individuals. This is because business bank accounts tend to have higher balances than personal accounts and businesses are more likely to have large amounts of customer information available for Internet thieves to mine for and sell.
How to Keep Yourself Protected:
Password Protection: Using a good password is essential to keeping your valuable data safe. You and your employees should not only be creating complex passwords for all accounts, but they should also be changed regularly. Passwords should include a mixture of capital letters, numbers and special characters.
Keep Software Up to Date: Don't neglect updating your software and antivirus protection. A regularly updated antivirus program can help you be proactive in defending your computer, while encryption software can keep your extra-sensitive information, like credit card info and back account numbers, extra safe.
Be Wary of Clouds: Cloud-based technology is everywhere and it allows users to store more information and easily share documents and files. However, clouds also give hackers an extra place to attack. Be sure to choose a cloud service that allows you to limit access to selected employees.
Create a Comprehensive Corporate Policy: Once you're aware of the sensitive data your company has, you should make your employees aware of this and create a policy for protecting this information. It should include what not to share, password creation protocols, safe practices and what to do in case of suspicious activity. Create a clean desk policy, where personal and confidential information are never exposed.
An HR Company Can Help
One of the biggest reasons why many business owners neglect their cybersecurity needs is a lack of time. With all of the core duties involved in running your company, you're lucky to find time to eat lunch regularly, never mind trying to navigate through and address your cybersecurity issues. Our professionals at HR Services USA are happy to help you lighten your workload and update your data security protocols.
While you focus on running your business, we will focus on you. This can include taking over your payroll duties, managing recruiting, onboarding and training, overseeing your employee relations or ensuring that your company has taken all necessary steps to protect itself from Internet criminals. To learn more about how we can help or to get started, contact us today at 732-917-6000.