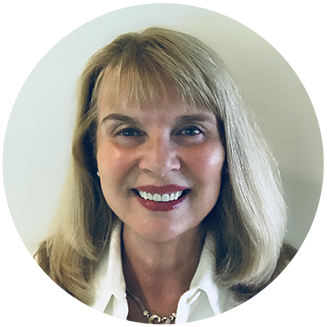 Have Technological Advances Left Your HR Department Behind?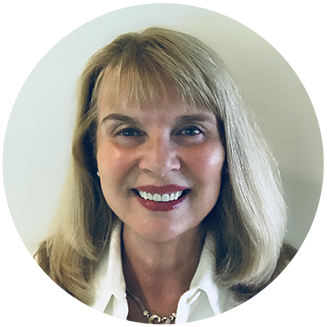 Ms. Pomerantz is the CEO of TPG HR Services USA. She holds a Master's in Human Resource Management (MHRM) and is a certified Senior Professional in Human Resources (SPHR) and SHRM Senior Certified Professional (SHRM-SCP). Mary also serves as CEO of Mary Pomerantz Advertising, one of the largest recruitment advertising agencies in the country. Earlier in her career, she was president of the 17th largest staffing firm in the country.
When it comes to new HR technology in the workplace, many companies embrace it and fully immerse themselves, while several others resist the change. This was the case when computers replaced typewriters and CDs replaced floppy disks. It also continues to be the case today, as cloud-based systems, fiber optic networks, social media platforms and other forms of technology have taken over.
The thing about technology is that it rarely moves backward. Social media, high-speed Internet, and cloud computing are all here to stay. All of these technologies will improve the functionality of your human resources department …if they're willing to embrace it. But if you're company's HR team has been reluctant to dive into this brave new world of HR technology, you are all falling farther and farther behind your competition in the pursuit of high-quality employees, building clientele and increasing revenue.
With better-managed employees and more streamlined processes, you allow your workers to perform their job duties more efficiently. This then leads to more satisfied clients, which ultimately leads to increased profits.
The Many Ways HR Technology Can Help Your HR Team
Since civilization's very first advancements in technology, the goal has almost always been to take tasks and make them easier. The advent of the printing press made it easier to print books. The creation of the assembly line made building products more efficient. The invention of the Internet made connecting with people around the world simpler. While not every technological advance has been successful in making life easier, there are many that could make many of your HR department's duties much more manageable.
Let's take a look at some of the more common duties that HR professionals deal with and see how new technology can help.
Recruiting
The success of your business relies mostly on the success of your employees. Therefore, the success of your business is directly connected to your recruiting. There are nearly endless ways in which new technology will improve your recruiting efforts:
Prescreening through Social Media: Hopefully, your company has moved on from soliciting resumes and cover letters through the mail, but there are still other ways in which technology can help your recruiters. Social media sites like Twitter and Facebook could give you a glimpse into the personalities of your candidates. You may not be able to learn everything from a post, but you may see some things that don't jive with your values. These can be red flags that you can avoid before you invite an applicant in for a first or second interview. Additionally, your company's social media profile is a way for potential applicants to prescreen you. Social media can save you from wasting time interviewing someone who doesn't fit your company culture, while also saving applicants time who would not have accepted your job offer in the first place. Being that nearly everyone has a social media account now too,[1] it can only help you to join the rest of the world. This is also an absolute necessity for companies looking to attract millennials, who now comprise the nation's largest workforce.[2]
Video Interviews: The rise of job boards and social media recruitment marketing means that people from all over the country can look at your jobs and possibly be interested. Using a free program like Skype will allow you to conduct video interviews with people across the world. This not only saves you and the applicant time, but it also potentially widens your talent search pool.[3]
Performance Management & Training
You need your employees performing at their highest levels in order for your business to succeed at the highest level. But how do you determine how much they are producing and the quality of that productivity? How do you bridge the gap between your expectations and their production, if there is a disparity?
There are many time tracking and project management programs that allow HR professionals to assess the efficiency and effectiveness of employees. Project management programs will let you see where work is being bottlenecked, which departments are running smoothly and which employees need extra help. Additionally, time tracking software lets you know how long tasks are taking, if an employee is spending especially long times on assignments, where time is being wasted and how to properly price your services and/or products.
On top of it all, you can use a wide range of programs to implement online training for your workers. Rather than requiring everyone to be at one place at the same time, creating an online training guide will let workers or individual departments to be in charge of their own training schedules.
Data Storage & Privacy
Perhaps one of the most widely discussed topics in the world today is data protection. Sony, Target and even our U.S. government have been victims of hackers and data thieves.[4],[5],[6] If it can happen to large organizations and entities like these, it can almost certainly happen to your business as well. Many companies from all sectors and industries have fallen behind in their efforts to protect employee and client data, while breaches have continued to rise.[7] A company that falls victim to a cyber attack is likely to endure harsh criticism and suffer immense damage to its reputation, in addition to several other consequences.
Your HR department is responsible for protecting the personal information of potential, current and past employees. Creating and implementing a strict IT security policy, in addition to encrypting sensitive data, conducting risk assessments and adding virus protections and firewalls will help keep hackers away. But remember: this is a never-ending process that must be constantly monitored and updated in order to remain effective.
We Will Help Bridge the Gap
Education is the key to helping your HR department remain up-to-date with the times. New HR technology is always being developed and if utilized correctly, many can have an immediate positive impact on your company. Our professionals at TPG National Staffing Solutions are committed to remaining on the cutting-edge. We are well-versed with all of the newest developments in HR technology and the ways in which they can improve your business's HR functions.
For nearly a quarter-century, we have helped companies of all sizes and from all industries run more efficiently. Our goal is to focus on you, while you focus on your business goals. Whether you require training for your HR team or outsourced employee management services, we have the experts you need to bring your organization into this decade and beyond. Contact us today at 732-917-6000 to learn more about our services.