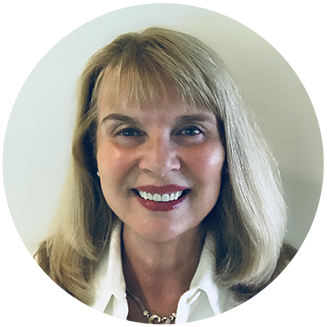 HR Compliance Can Prevent Costly Employee Lawsuits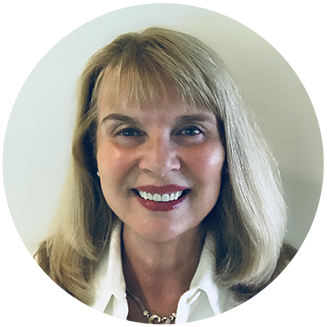 Ms. Pomerantz is the CEO of TPG HR Services USA. She holds a Master's in Human Resource Management (MHRM) and is a certified Senior Professional in Human Resources (SPHR) and SHRM Senior Certified Professional (SHRM-SCP). Mary also serves as CEO of Mary Pomerantz Advertising, one of the largest recruitment advertising agencies in the country. Earlier in her career, she was president of the 17th largest staffing firm in the country.
Few things can derail a company's success more quickly than finding itself on the wrong side of a statutory or regulatory compliance issue, potentially resulting in government-imposed sanctions or costly employee lawsuits. However, federal, state, and regional employment regulations are constantly changing – so how can you make sure to stay on top of your compliance responsibilities? For many companies the answer is simple, turning to outside experts like TPG HR Services.
External Compliance Experts Keep You on the Right Side of the Law
While it's a critical component for your company's long-term viability, ensuring government compliance can be a challenging and time-consuming endeavor. New regulations continue to emerge, and court rulings can change the implementation and interpretation of existing ones. With this amount of variability, it can seem almost impossible to keep up with every ebb and flow of the regulatory process. However, if you don't, your company could suffer extremely negative consequences, ranging from fines and penalties to costly employee lawsuits that can devastate your business economically and in a variety of other ways. That's why partnering with external HR compliance experts can be such a good investment for your company.
The Cost of Non-Compliance: A Case Study
Sometimes, even the actions of a third party can put your organization at risk. One educational institution had to reach a $650,000 settlement with the US Department of Health and Human Services regarding noncompliance with required technical safeguards of protected health information after a computer workstation at the institution's health center was infected with malware and health records for over 1,600 individuals were compromised. [1]
Compliance Issues Where Outside Experts Can Help
There are a large number of areas related to compliance where outside expertise can prove helpful. When considering a partnership with external compliance experts it can be useful to identify some of the areas that are most important to your specific business. These can include any of the following:
E-Verify
I-9 completion and verification
Local, state and federal taxation
The Affordable Care Act
Employee sick and vacation time
FMLA
Wrongful termination
1099 employment arrangements
EEOC filing
DSHA Reporting
Outside Assistance Keeps Your Staff Focused
In addition to the undeniable benefit of having access to the expertise of HR professionals who specialize in the area of compliance, outsourcing your compliance can free up your internal staff to focus completely on their other critical functions. Maintaining compliance with government regulations can often overwhelm HR professionals. Depending upon your number of employees, your HR team can very easily spend its entire workday making sure that you're protected from anti-compliance penalties. This leaves little to no time for them to focus on their other crucial responsibilities. By turning to a team of outside experts for your compliance needs, your staff can spend their time more productively in a variety of areas that are also essential to your company's success.
The Impact of Compliance Issues on Employee Morale
Improperly-handled compliance issues can also have a negative impact in areas beyond the financial impact of costly employee lawsuits and regulatory sanctions. When compliance issues are mishandled internally they can also lead to lingering employee morale problems for the individual employees involved and the rest of your workforce. Employees work best when they feel that they are being judged and treated fairly by their employer, and when compliance issues are fumbled this can cause your staff to question the leadership and working environment of your company. This negative impact on employee morale can have long-reaching consequences on the productivity and attitude of your workforce.
Compliance and Recruitment
Companies with a history of compliance-related problems can also find it much more difficult to recruit the talented professionals they need to succeed and grow in the future. Once "the word gets out" that a business has engaged in questionable conduct toward its employees (whether or not that assessment is in fact accurate), potential job candidates may reconsider whether they want to work for that organization. This is particularly true of the best qualified candidates who have the most options when pursuing a new position. Developing a reputation as a company with "compliance issues" can lead you to miss out on hiring the best possible individuals for your future job openings – with the subsequent ripple effects that this "talent drain" will have on your business. Over the long term, the negative impacts on employee morale and recruitment can have even a larger negative impact on your company than the more easily quantifiable and dramatic impact of costly employee lawsuits.
Cost of Compliance vs. Non-Compliance (GDPR)
The European Union's recent General Data Protection Regulation (GDPR) for IT companies is a great example of how investing in compliance is less costly than suffering the consequences of non-compliance with a new regulation. Compliance costs, or those relating to maintaining or meeting compliance standards, cost around $5.47 million for a company, while non-compliance costs, including fines, business disruption and losses in productivity and revenue, cost around $14.82 million. [2]
The Cost of Doing Nothing = Costly Employee Lawsuits
If your company has yet to experience a costly employee lawsuit or government sanction, it can be tempting to think that your run of good luck will continue. However, all companies eventually face some sort of compliance-related issues if they remain in business long enough, and ignoring the issue is never the best approach. Businesses routinely incur considerable consequences for failing to follow federal, state and regional employment regulations, so you should do your utmost to comply with all relevant regulations. In the case of compliance issues, the cost of doing nothing to prepare for them is almost always far greater than an investment in compliance efforts in advance. One of the best investments you can make is partnering with external HR compliance experts like TPG HR Services to reduce your chances of being hit with costly employee lawsuits.
How TPG HR Services Can Help
TPG HR Services USA can help you keep up with the ever-changing maze of government regulations, so your staff is freed-up to focus on other critical business functions. Whatever specific compliance-related issues are most relevant to your company, we can develop and implement plans that will protect you from liability and ensure that your business remains compliant and productive. Call TPG HR Services today at 732-917-6000 to ensure that your company is compliant with all relevant workplace laws and regulations, preventing costly employee lawsuits that can derail your growth and success in the years ahead.