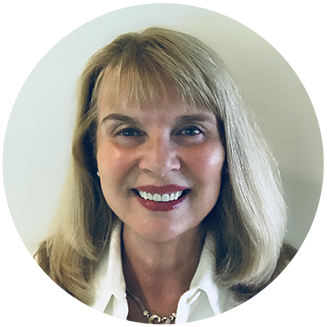 Keep Your Team Focused With Employee Relations Outsourcing
Ms. Pomerantz is the CEO of TPG HR Services USA. She holds a Master's in Human Resource Management (MHRM) and is a certified Senior Professional in Human Resources (SPHR) and SHRM Senior Certified Professional (SHRM-SCP). Mary also serves as CEO of Mary Pomerantz Advertising, one of the largest recruitment advertising agencies in the country. Earlier in her career, she was president of the 17th largest staffing firm in the country.
Why would you decide to use employee relations outsourcing for your company, and why do you even need an employee relations strategy in the first place? To answer these questions, you need to examine the role that effective employee relations play in the overall success of an organization. Broadly defined, employee relations refers to all of the relationships between employers and employees and between individual employees and one another. A good employee relations strategy ensures fair and consistent treatment to all employees and seeks to prevent and/or solve problems between individuals in the workplace before they "snowball" out of control.
Issues Addressed by a Good Employee Relations Strategy
The best employee relations strategies focus on all of the issues affecting employees, including: pay, benefits, work/life balance, working conditions, and workplace communications, among others. These aren't just "feel good" issues but are actually critical to helping companies gain and maintain a competitive edge in the marketplace. Successful employee relations strategy and implementation can help to ensure the most effective use of people to accomplish the organization's mission. This is true whether you decide to handle these issues "in-house" or rely upon employee relations outsourcing to achieve these goals.
Some Statistics from Employee Relations Issues
Making Employees Feel Valued
One of the most effective techniques used in successful employee relations strategies is treat all employees as genuine stakeholders in the business, with a voice that is listened to and respected, rather than simply paid laborers. Stakeholders are people who are committed, financially or otherwise, to a company and are affected by its success or failure. By this definition all employees are, in fact, stakeholders in a company's success; why not treat them as an important part of a team? When employees feel like stakeholders, through the way they are treated on a regular basis, they are much more likely to contribute valuable additions to your company's bottom line, even when it may not be a part of the strict definition of their job description.
The Importance of Clarity and Consistency
An effective employee relations program starts with clearly written policies. Employee relations policies describe the company's philosophy, rules, and procedures for addressing employee-related matters and resolving problems in the workplace. Many companies have one or more employee relations representatives, people who work in the human resources department to ensure that company policies are followed fairly and consistently. These employee relations representatives work with employees and supervisors to resolve problems and address concerns.
"Outsourcing employee relations enables you to tap into the expertise of an outside firm dedicated to providing these services without having to commit to hiring and training staff specifically for this purpose."
Why Outsourcing Employee Relations is Cost-Effective
You can see how a truly responsive and inclusive employee relations strategy actually requires a genuine commitment of time and staff resources to make it a reality. For many companies, particularly smaller ones, this is not really a possibility. That's one important reason why outsourcing your employee relations might be a much more cost-effective way to ensure that your policies work well and make all of your stakeholders feel included and respected. Outsourcing employee relations enables you to tap into the expertise of an outside firm dedicated to providing these services without having to commit to hiring and training staff specifically for this purpose. Also, turning to an outside service provider means that you can leverage their existing resources when designing and implementing your employee relations strategies. This prevents you from having to "reinvent the wheel" on your own for policies and procedures that are often quite similar across different industries. Partnering with in HR Services company like TPG HR Services can actually save your business tremendous time and money, while ensuring that your employee relations needs are met professionally.
Outsourcing Ensures Objectivity
Another advantage of outsourcing employee relations is that it ensures that your policies and procedures will be designed and administered fairly and consistently. When employee relations are handled internally, you always run the risk of actual or perceived favoritism in the development and (particularly) implementation of those policies. An outside company is much more likely to be perceived as objective by your employees as they have no personal relationships with any of the individuals involved. This makes your staff members feel that the process is fairer and that no (even unconscious) biases will be at play, particularly in the resolution of disputes between employees or between employees and management.
The Benefits of Outsourcing for Small Businesses
Controlling capital costs
Increasing efficiency
Reducing labor costs
Starting new projects quicker
Concentrating focus on core business
Gaining access to resources
Reducing risks
Communication is Essential
Clear communication is essential to effective employee relations efforts to make sure everyone is on the same page and that everyone is happy and pulling their weight at your company. One of the worst errors business owners make is failing to keep their employees informed about what's going on with their company. While many owners may think that employees don't need to know every detail of the company's operations, keeping employees in the dark helps no one and only breeds misinformation, rumors and discontent. In fact, a number of employee relations issues that crop up are often just the result of unclear or infrequent communications with employees.
How Outsourcing Helps Communication
Although communication is critical to the success of employee relations efforts, it is often the first thing that falls by the wayside when other business issues demand attention. For most business owners or upper-level management professionals, it's not easy to have frequent conversations with employees or to become involved in resolving disputes. You may have too many employees or simply not enough time in the day to address these issues as they arise. You may also just not excel at this type of communication, which is common and completely understandable. By outsourcing your employee relations, you don't have to worry about this problem. Your employee relations provider will make sure to always keep your employees informed and updated about any relevant issues, saving you substantial time and effort in the process.
Outsourcing Employee Relations Just Makes Sense
For all of the reasons outlined above outsourcing employee relations is oftentimes the best way to ensure that you handle this critical area of your business professionally and successfully. By drawing on the expertise and resources of a company like TPG HR Services, you can be confident that your employee relations issues are being handled fairly and consistently – and in a way that makes your employees feel like respected stakeholders in the process. Don't let employee relations become the neglected area in your business that ends up "blowing up in your face" with a genuine crisis when you least expect it and can least afford it.
Call TPG HR Services today at 732-917-6000 to learn how we can design and implement a proactive employee relations strategy that will keep your employees engaged and your company running smoothly for years to come.
The Growing Trend of Outsourcing HR Services
Does outsourcing some or all of your HR services make sense for your business? 
The Growing Trend of Outsourcing HR Services
Does outsourcing some or all of your HR services make sense for your business? 
Our well-researched eBook may help you answer this question.