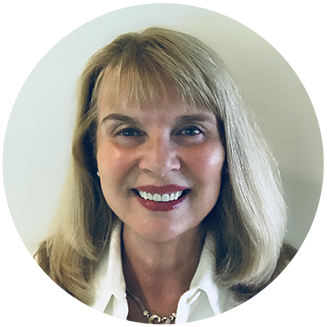 How to Properly Tell Candidates They Didn't Get the Job
Ms. Pomerantz is the CEO of TPG HR Services USA. She holds a Master's in Human Resource Management (MHRM) and is a certified Senior Professional in Human Resources (SPHR) and SHRM Senior Certified Professional (SHRM-SCP). Mary also serves as CEO of Mary Pomerantz Advertising, one of the largest recruitment advertising agencies in the country. Earlier in her career, she was president of the 17th largest staffing firm in the country.
Telling someone that he or she was not chosen for the job is never an easy thing to do. It may be one of the most dreaded part of the hiring process for HR professionals, recruiters and hiring managers. A candidate has come to your office dressed to the nines, put her best effort forth and maybe even got her hopes up only to fall short at the final step.
Letting her down may not be as simple as a two sentence email either. She will likely want to know why she didn't get the job and may not accept the answer you give. While it's not an enviable position for anyone to be in, there are some ways to make this a much smoother process for all parties involved.
The Fine Art of HR Etiquette
With all of the things you have to do, communicating with job applicants throughout the hiring process may seem like an unnecessary burden. However, maintaining communication with applicants will leave them feeling better about their experience with you, which will enhance your employer brand. You want every person possible, including clients, employees and applicants to have good things to say about their experiences with your company.
We've all been on the other side of the table. The time in between interviewing for a job and hearing anything back from the employer is filled with anxiety. With so many people living paycheck to paycheck and Americans stressed out about work and money, this is a difficult period for most applicants.[1],[2],[3] Any communication during the hiring process, no matter its nature is important.
Here are some of the potential communication stages during the hiring process:
Confirmation of application receipt
Rejection of application
Explanation of hiring process
Company information
Post-interview update
Candidate rejection
Job offer
How to Communicate with Applicants
Naturally, HR professionals and others who make hiring decisions are in a tough position because there are only so many jobs to give out and many applicants to choose from. Here are some tips to help you let applicants down easily and professionally.
1. Send a Personal Email: Rather than sending out a cookie-cutter email out to every candidate you screened for the position, send out a personal email to a select few candidates. The mass automated email approach works well with unqualified applicants, but candidates who advanced far into your interview phase would appreciate a more personal touch.
2. Don't Procrastinate: You may not be looking forward to telling a person that she did not get the job, but putting it off is unprofessional and inconsiderate. The faster you let an applicant know that she has been removed from consideration for a position, the faster she can move on with her job search.
3. Be Honest: When talking to applicants who did not get the job, it would be helpful if you briefly explained why you chose a different candidate. It could be as simple as another candidate having more experience, being more qualified or having salary requirements that matched your budget. This will allow the candidate to know where she can improve for future opportunities.
4. Don't Engage: In some instances, an applicant may feel spurned and get combative when you tell him or her that you've selected another candidate. Don't engage in any back-and-forth arguments as they will only worsen the situation. If an applicant is not going to be professional and respectful of your attempt to explain your hiring decision, end the conversation immediately.
5. Keep Resumes on File: Informing an applicant who did not get the job that you will hold on to her resume for future consideration is a nice consolation prize. It will let her know that although she did not get the job, she made enough of an impression to be considered for potential job openings down the line. Of course, you should only say this if you mean it.
6. Keep Communication Short: There's no need to draw out what should be a 3-5-minute interaction into anything more. Quickly tell the applicant that he or she did not get the job, explain why, answer any relevant questions and then end the conversation. Do not linger.
7. Encourage Them to Keep in Touch and Wish Them Luck: You want to leave applicants with good thoughts about your company. Letting them know that you want them to keep applying and wishing them luck going forward could be just the type of motivation a person needs after being turned down for a position.
The Difficult Position of HR Professionals
Recruiting, interviewing, hiring and communicating with employees and applicants are among the primary duties of human resources professionals.[4] Unfortunately, this means that your HR team will likely be the bearer of bad news on more occasions than they'd prefer. Having an established procedure in place will make this easier.
Very few people enjoy delivering bad news. When it comes to a person getting a job or not, he or she likely has many financial obligations riding on the decision. Human resources professionals are aware of this, which adds to the difficulty of breaking the news. Still, most applicants will appreciate your professionalism and courtesy, and it will reflect well on your company as a whole.
TPG Staffing is an NJ-based staffing agency working with businesses across the nation. We handle the employment decisions of dozens of companies every day and offer recruitment and HR services to clients who either do not have a dedicated HR team or need assistance in their established departments. Contact us at 732-917-6000 to learn how we can help your business.
The Growing Trend of Outsourcing HR Services
Does outsourcing some or all of your HR services make sense for your business? 
The Growing Trend of Outsourcing HR Services
Does outsourcing some or all of your HR services make sense for your business? 
Our well-researched eBook may help you answer this question.