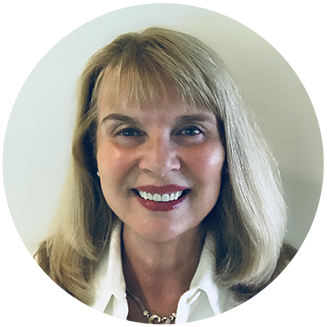 When an Increase in Salary is Not an Option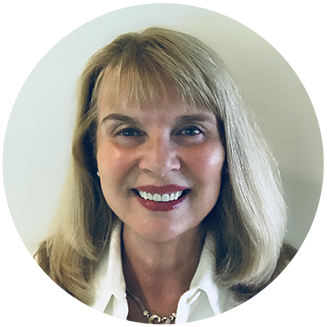 Ms. Pomerantz is the CEO of TPG HR Services USA. She holds a Master's in Human Resource Management (MHRM) and is a certified Senior Professional in Human Resources (SPHR) and SHRM Senior Certified Professional (SHRM-SCP). Mary also serves as CEO of Mary Pomerantz Advertising, one of the largest recruitment advertising agencies in the country. Earlier in her career, she was president of the 17th largest staffing firm in the country.
What Can You Offer an Employee Instead of a Salary Increase?
Every boss would love to give their employees a salary increase to show them that their work, skills, and dedication are valued by your company. After all of the efforts that go into hiring the best people for your organization, not showing them that their efforts are appreciate can be a quick way to lose them.
The problem arises when budget constraints do not make a salary increase possible, even though an employee is doing a good job. Employers are having to be more creative in order to keep employee morale at an elevated level. What's a boss to do when the funds are just not there to give a deserving employee a well-earned raise?
It Sounds like a Lie
It's Monday morning and an employee walks into the boss' office with ten good reasons why he/she deserves a bump in salary. The boss slowly raises his arms above his head, then lowers one arm and rubs his chin. "Well," he says, "I would love to give you a raise, but…." This could be the beginning of a long narrative that ends with a list of great sounding reasons why he or she will not be getting a raise.
According to the Huffington Post, the top five fabrications that employees give for not forking over the dough are:[1]
Not in the budget
Decrease in sales
Not with the company long enough
Already being paid the market rate
It will happen next year
This is not what any hardworking, dedicated employee wants to hear. How will a typical employee respond to what sounds, at best, like a bunch of excuses and, at worst, like nothing but lies? Unreasonable responses to a reasonable request may be met with actions that are detrimental to the company's overall productivity.
Recognition is Recommended
Paul Facella, the author of "Everything I Know about Business I Learned at McDonald's" states that "Recognition is a very powerful thing."[2] In his book, he explains that although the salaries are not anything to brag about, McDonald's has one of the highest corporate retention rates. He credits the company's policy of acknowledging hardworking employees as one of the reasons for this success. While becoming "The Employee of the Month" can be a great accomplishment, making minimum wage without ever seeing a raise can make a person's work-life balance a nightmare.
Benefits are Beneficial
Praise can only go so far. Employers are improving and adding benefits to compensate for lower wages. According to a Washington Post article, the amount of monies spent on benefits is outpacing the gains in wages. Since 2004, companies' spending on benefits has increased 16 percent (inflation adjustment) compared to only a 2 percent growth in wages.[3] Similar results can be seen in a 2015 survey by the Society for Human Resources Management (SHRM). Their findings indicated that 35 percent of companies increased their spending on benefits, which is up 7 percent from 2014.[4]
In an attempt to create an improved work environment, many companies are also expanding their health and wellness programs. A survey conducted by Fidelity Investments and the National Business Group on Health (NBGH) indicated the following was spent on wellness-based incentives:[5]
2015 – $693 per employee
2014 – $594 per employee
2010 – $430 per employee
These types of programs are not fully successful because many employees are not taking full advantage of the incentive. The same survey indicated that only 47 percent claimed their full incentive in 2014, while 26 percent received only a portion of the full amount.
Unique Employees, Customized Rewards
Rewards are another strategy that employers are utilizing as a way around raises. A reward system should not unfairly dispense incentives upon your employees. In fact, whenever possible, it should be tailored to give them what they value the most. If the majority of staff is comprised of individuals with young children, a holiday saving program that allows employees to set aside a portion of their paycheck to help with gift purchases with the employer matching a portion of the money saved would be greatly received. This type of gesture shows that the employer can empathize with employees and the struggles that often accompany the holiday season. Creating an employee volunteer program that gives paid time off (PTO) to the participant is another type of reward system that might fit within your work environment.
Although It's Not a Prison Sentence…
One of the fastest growing methods for non-monetary compensation of employees is the creation of a flexible schedule. While most employees would never equate working with a jail sentence, the idea of "time off for good behavior" is a highly favorable one. Not all companies or workers can remain productive telecommuting or working longer days in order to start the weekend a couple of hours earlier. In today's economy, with the necessity of two incomes, a flexible schedule can often relieve some of the pressures and demands. Some of the advantages are:
Allows for family and personal needs and obligations to be met more conveniently
Increases employee productivity
Reduces stress from commuting
Improves the work environment
Reduces employee expenses (i.e. gasoline, childcare, etc.)[6]
According to the 2014 National Study of Employers, the number of companies offering some form of flexibility is increasing.[7]
Let's Strategize Together
Talented, hardworking employees want to be compensated for their efforts and skills. The slow bounce back of the economy has caused many employers to find less costly methods to reward their workers. If you are struggling to find cost-effective ways to show your employees that they matter, let TPG National Staffing Solutions help. We are ready to partner with you to meet your HR needs. When a salary increase is not an option, call us at 732-917-6000 and we'll work out a solution for you.