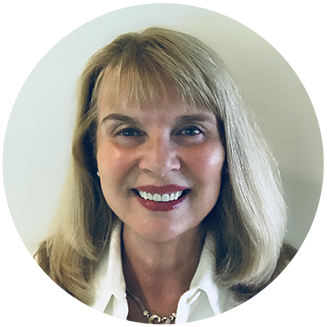 How Effective and Necessary are Employee Surveys?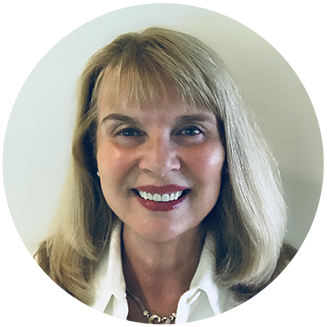 Ms. Pomerantz is the CEO of TPG HR Services USA. She holds a Master's in Human Resource Management (MHRM) and is a certified Senior Professional in Human Resources (SPHR) and SHRM Senior Certified Professional (SHRM-SCP). Mary also serves as CEO of Mary Pomerantz Advertising, one of the largest recruitment advertising agencies in the country. Earlier in her career, she was president of the 17th largest staffing firm in the country.
Depending on the size of your business, your ability to implement change and the candidness of your workers, an employee survey could be the key to improving employee engagement.
Any company that cares about its employees will do what it can to understand what's going on in the work place and how both management and employees can improve performance.
If you have a team of 5 – 10 workers, a formal survey may not be necessary to take the temperature of your staff and workplace environment. Things may be apparent to you, or employees may already feel comfortable openly speaking to management. If you have a larger staff, or a workforce that is a bit more tight-lipped, an effective employee survey can provide valuable insights that will allow you to take actions to improve working conditions for your employees.
There are several reasons why many workers and managers have had negative experiences with employee surveys. On the employee side, there is often skepticism about the importance of the surveys and whether or not they will lead to any change. For employers, it can be tough to put yourself on the chopping block and open yourself up to potentially negative criticism. These apprehensions become obstacles in what should be an honest, beneficial evaluation allowing both parties to improve themselves.
Avoid These Five Common Employee Survey Mistakes
Leading Questions: Your questions should be objectively worded. Never use a question that could sway the reader's opinion. Keep your questioning straight down the middle.
Double-Barreled Questions: Each question should be measuring one thing only. Many employers may ask a question that forces employees to measure multiple things with one answer (for example, how do you feel about your pay and benefits?), which dilutes the measurement.
Unclear Language: Remember, this is an employee survey, not a standardized aptitude test. Keep your questions clear and concise while avoiding jargon, technical terms, acronyms or anything else which may cause confusion.
Questions are Too Soft: If you truly want to learn something from your employee survey, don't be afraid of the truth. This fear drives many employers to ask questions that won't rock the boat much. Don't shy away from tough questions – doing so will cause your employees to think your company is trying to make itself look good and doesn't actually want to take any action.
Conducting Surveys In-House: Limited resources may give some employers no choice but to have an in-house survey, but the best strategy is to outsource this. A survey conducted in-house jeopardizes confidentiality, which in turn compromises the integrity of the answers received.
CREATING AN EFFECTIVE EMPLOYEE SURVEY
A large portion of employees don't take these surveys seriously and many of them have good reason. There are far too many employers who spend time and money conducting these surveys, getting their employees' hopes up and then never follow through with any action. Not only is this completely ineffective, it's also demoralizing for workers who now think management doesn't actually care about their opinions.
To make your survey as effective and useful as possible, here is a list of rules to follow:
Anonymity Leads to Honesty: What good is an employee survey if your employees aren't answering the questions honestly? However, if your employees aren't protected with anonymity, many will just give the answer they think you want to hear in order to hold on to their jobs.
Avoid Yes and No Questions: The goal of your employee survey should be to glean information that you can then take action on. Yes or no answers don't give any details, context or reasoning to allow for much insight.
Take Action: Your first employee survey will be the only one that your workers take seriously if you don't take any action in response to it.
Keep it Short: Don't turn this into a laborious process. A short and simple survey, taking no longer than 20 minutes to complete, should garner plenty of information. An overly long survey will frustrate your employees and make them rush though the questions.
Be Transparent About Results: Maybe you don't want to divulge every single detail by posting surveys on the wall, but you also don't have to guard the information as though it's classified. Let your workers know what you found in the surveys and what actions you plan to take as a result.
SOME SAMPLE QUESTIONS TO USE AND LEARN FROM
The five-point scale (Likert scale) is commonly used in employee surveys, though many have championed the use of a seven and 11 point scales instead because the five-point scale may positively slant results. Using a scale allows employees to be more specific with their answers, allowing employers to gain a better gauge of the work atmosphere. Regardless of the measurement you use (and none will be perfect), focusing on the survey content is most important.
Examples of Good Employee Survey Questions/Statements:
I feel that my opinion is valued by management.
I have all the necessary equipment to do my job well.
The company does a great job of keeping employees informed of anything that could affect us.
Diversity is important to management.
My skills and abilities are being properly used
I am acknowledged for my efforts
My job makes a difference in the other people's lives
I am satisfied with my job
As you can see, these survey questions aren't actually questions – instead they are statements which employees can qualify with answers like "I agree," "I disagree," "I strongly agree," etc. The same can apply for questions, though the wording of the scaled answers would have to be altered to match an answer to a question, instead of a statement of agreement or disagreement.
IMPROVE YOUR EMPLOYEE RELATIONS AND ENGAGEMENT
Studies have shown that engaged employees are 87 percent less likely to quit than disengaged employees and have 33 percent less absentee days.
TPG HR Services Organization can help you improve your employee engagement and relations through the use of employee surveys, and several other methods. We have been leaders in outsourced human resources for over 20 years and manage over 7,000 employees.
Contact us today at 732-917-6000 to learn more about our many HR services and how we can help your business run better.
Source :