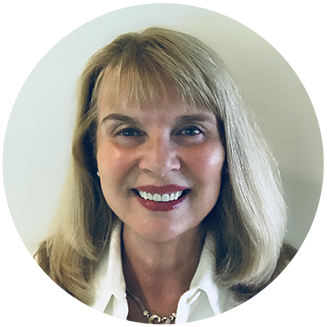 Have You Reviewed Your Employee Review Policies?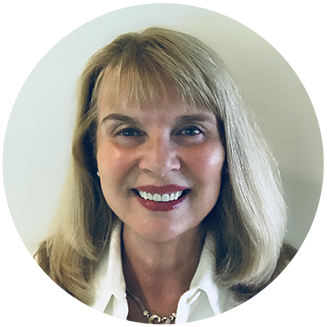 Ms. Pomerantz is the CEO of TPG HR Services USA. She holds a Master's in Human Resource Management (MHRM) and is a certified Senior Professional in Human Resources (SPHR) and SHRM Senior Certified Professional (SHRM-SCP). Mary also serves as CEO of Mary Pomerantz Advertising, one of the largest recruitment advertising agencies in the country. Earlier in her career, she was president of the 17th largest staffing firm in the country.
Is it Time to Look at Your Employee Review Policies?
The dreaded performance review. Those words alone drum up fear in the minds of employees everywhere. This angst is understandable, as employee reviews are typically not given often enough, and worse, they're usually conducted poorly. A well-executed review provides constructive feedback regarding an employee's performance. A poorly handled one can demonstrate bias and affect employee motivation. So, what's the key to a good employee review? Have you taken a good look at your policies to ensure you're getting the most from them?
When Performance Reviews Don't Perform
Over time, employee performance reviews have earned a bad reputation. According to a 2013 study published in the Journal of Personnel Psychology, many people have a negative response to the critiques they receive during their reviews.[1] Managers aren't in love with the process either. The research by insight and technology company CEB found that more than nine in 10 managers are unsatisfied with the way their companies conduct annual performance reviews, and another nine in 10 HR leaders report that the process doesn't elicit accurate information.[2] In addition, 49 percent of HR professionals believe their performance-review process needs to be re-evaluated.[3]
If it's been a while since you've evaluated your employee review policies, now is the time. Studies show that 97.2 percent of U.S. companies have performance appraisals, so in light of their ubiquity, why do they get such a bad rap?[4] Some possible explanations include: [5]
The infrequency of reviews (i.e., formal appraisals conducted once or twice per year) limits what you get from the process.
The reviews focus on negative feedback, rather than constructive feedback.
People are afraid to be honest.
Critiques are inherently threatening, causing some employees to focus on the fear and humiliation rather than improving performance.
They're time consuming. If a manager has five to 10 direct reports, it can take up to 20 hours to prepare.
There's no follow-up.
Taking the Pain Out of the Process
With a workforce made up of an abundance of millennials accustomed to the consistent and immediate feedback provided at home and on social media, performance reviews can have a strong impact. These workers want the same level of feedback from their employers.[6] After all, it's difficult to improve if you aren't aware of your weak points. But what makes a successful employee review and how can you improve your process to achieve it? Here are some tips to consider.
Set goals. Employees must know what is expected from them in their jobs. If you haven't already done so, create a job description complete with clear goals and expectations, discuss it with your employee and have them sign it. This will provide him with a concrete understanding of his position as well as hold him accountable for your expectations.
Make performance an ongoing conversation. The most effective managers provide regular feedback and discuss ways to improve job performance on a weekly or bi-weekly basis. Rather than conducting an annual review, consider having quarterly meetings where you re-emphasize points made during previous conversations and discuss the future.
Clarify how the employee's performance will be evaluated. An important part of the review process is sharing with the employee how he will be evaluated. What is the review format? The employee should be completely aware of how their performance is being assessed and feel prepared to contribute during the process.
Consider including self-evaluation. Many supervisors find that they can motivate their direct reports by letting them assess their own performance. Give your employees some questions to answer prior to the review, such as:
"How do you feel about your work since our last meeting?"
"What are your goals for the coming year?"
"How will you measure the outcomes?"
"How can I help build your skills?"
"How often would you like to receive feedback?"
According to Paul Falcone, author of "2600 Phrases for Effective Performance Reviews," approximately 70 percent of your employees appreciate this task, 10 percent may not provide answers and 20 percent will "go wild" with it and leave the review feeling more motivated.[7]
Ask for feedback from colleagues. While you may not work directly with this employee on a day-to-day basis, others do, and their insight can be invaluable. Broaden your own feedback by soliciting feedback from other co-workers. You can have informal discussions with colleagues or develop a more structured format that's easy to share with your employee during the review.
Don't be swayed by recent events. Known as the horns and halo effect, positive or negative recent events shouldn't affect your judgment of the employee's total performance.[8] Take a more comprehensive look at their entire work experience.
Encourage a balanced conversation. The employee review should be a give-and-take experience. Avoid doing all the talking or creating a lecture-type atmosphere, which will only make the process less effective. The employee should feel like his perspective is taken into account.
Putting It Into Action
If you bring these recommendations to the table at your employee reviews, you'll notice a remarkable difference in the results. Not only will you potentially enhance your relationship with your employees, it can have a significant effect on the overall performance of your company – and your bottom line.
If you'd like more information or assistance with your human resources needs, turn to TPG National Staffing Solutions. As a professional employment organization offering a full range of HR services, we can take over your HR department or provide individual services as needed. Contact us today at 732-917-6000 to see how we can help your company thrive.