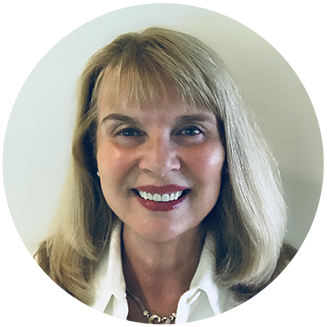 How to Boost Job Satisfaction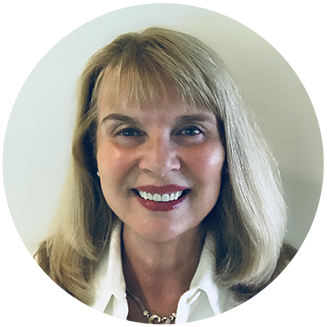 Ms. Pomerantz is the CEO of TPG HR Services USA. She holds a Master's in Human Resource Management (MHRM) and is a certified Senior Professional in Human Resources (SPHR) and SHRM Senior Certified Professional (SHRM-SCP). Mary also serves as CEO of Mary Pomerantz Advertising, one of the largest recruitment advertising agencies in the country. Earlier in her career, she was president of the 17th largest staffing firm in the country.
Other than success, there are a few features that every effective business possesses. Some of these are obvious: a workspace conducive to productivity, qualified employees with compatible work habits, sufficient demand for its products or services, etc. If just one of these characteristics is missing, the entire operation runs the risk of falling apart. One quality that doesn't receive as much attention as the former but is just as important, is job satisfaction. Every employer knows that happy employees are productive employees. They are much more likely to hold themselves to desirable standards of output, take risks in promoting potentially beneficial, previously unexplored initiatives, and go out of their way to help their co-workers. As a member of management, what can you do to maximize employee satisfaction?
Growth Through Happiness
Job satisfaction is at a 10-year high in the United States with 88 percent of employees reporting that they are satisfied in their current role. However, 19 percent of 1,000 respondents in a Gallup poll described that they felt "actively disengaged at work," something that does not bode well for employee job satisfaction. Some sticking points are employees not having the tools that they need to do their jobs, not knowing what is expected of them, or their superiors not taking their feedback into consideration. Keeping your employees satisfied is a full-time job. Here's what you can do to keep morale and motivation in plentiful supply:[1]
Respectful treatment: Employees are people too. While they know that they have a job to do, they want to be trusted and treated fairly while they do it.
Pay & compensation: Competitive pay is essential in making your employees feel valued and being compensated for any work-related expenses further achieves this.
Benefits & perks: Depending on what industry your company occupies, the standard benefits might not be enough to keep your employees happy. Businesses that provide higher-end products and services or have bigger profit margins should reflect that in their benefits packages.
Job security: The happiness, and in turn productivity, of any employee who thinks that their job might be phased out at any time will suffer significantly. It's management's responsibility to make sure that everyone knows where they stand.
Trust between employees & senior management: It's easy for gaps of misunderstanding to form between groups that do not regularly interact. One of management's many duties is to ensure that mutual reliability flows freely throughout every level of your company's hierarchy.
Opportunities to use skills & abilities: Everyone wants to show others what they're good at. Frequent chances to do so will increase nearly every aspect of overall employee satisfaction.
Financial stability of the organization: When the ground starts crumbling around you, you'll immediately look for more secure footing. If you want your employees to be satisfied, they'll need to know that your company and their livelihoods aren't going to fall out from under them.
The employee's relationship with his or her immediate supervisor: If your employees don't get along with whom they directly report to on a regular basis, it will overshadow every facet of their professional lives.
Feeling safe from physical violence: Depending on where your business is located, this can mean offering to walk employees to their cars at the end of the day or having a doorman or security guard posted at the front of the building
Immediate supervisor's respect for your ideas: While a healthy relationship between your employees and their bosses is great, the open exchange of new ideas along with constructive feedback is even better.
Companies with the highest employee satisfaction rates have these factors well in hand, evident in both employee productivity and company revenue. A recent study conducted by the Social Market Foundation and the University of Warwick's Centre for Competitive Advantage in the Global Economy confirmed that satisfied employees are more productive. The experiment consisted of randomly selecting individuals from a pool of 700 participants and either showing them a 10-minute comedy clip or giving them snacks and drinks. These individuals then were assigned a short task in which their productivity was compared to those whom had not been shown any clip or given any food or drink. The results showed that productivity rose at an average of 12 percent and up to 20 percent in some cases. Conversely, events such as the death of a loved one or other grave family matters comparably reduced productivity.[2]
The Role of Benefits in Job Satisfaction
Benefits play an instrumental function in boosting employee satisfaction. Offering medical and dental insurance as well as paid sick, personal and vacation days are great starting points, but the companies with the highest job satisfaction ratings go above and beyond with their benefits packages. Businesses that regularly make the annual "Best Places to Work" lists like Bain & Company, Boston Consulting Group and Google offer stellar benefits and perks including:[3]
Access to gyms & fitness classes
Childcare
Complimentary job-related training & trips to conferences
Extracurricular/recreational employee events
Free lunch
Lengthy maternity & paternity leave
Matching 401(k)
Of course, offering options of this magnitude requires deep pockets and can be prohibitively expensive for smaller companies, however, this condition is a facet of employee satisfaction as well. Aside from providing outstanding benefits, minor players can remain competitive with their major counterparts by instituting a highly cultivated corporate culture. This entails a thorough screening of applicants to determine if they are a good fit with how your employees interact with each other and clients as well as the structure of your business's employee hierarchy, among other aspects. Making these considerations will go a long way in fostering an employee-centric culture, driving both employee happiness and productivity. If your business's employee satisfaction leaves something to be desired, TPG Staffing can help. We are a comprehensive staffing agency offering a variety of resources to help maximize your employees' happiness and your company's revenue. In addition to managing employee relations and benefits packages, we also offer a variety of administrative and human resource services. Call us today at 732-917-6000 to learn more.
Source :