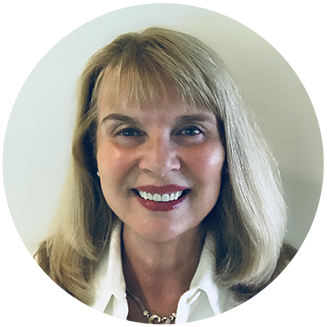 Onboarding Is More Important Than You Think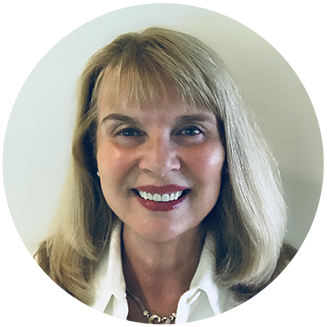 Ms. Pomerantz is the CEO of TPG HR Services USA. She holds a Master's in Human Resource Management (MHRM) and is a certified Senior Professional in Human Resources (SPHR) and SHRM Senior Certified Professional (SHRM-SCP). Mary also serves as CEO of Mary Pomerantz Advertising, one of the largest recruitment advertising agencies in the country. Earlier in her career, she was president of the 17th largest staffing firm in the country.
After spending countless resources on recruiting, interviewing and hiring a new employee, one would think that managers would want to make a good first impression and make the first few days, weeks and months for a new hire as smooth as possible with effective onboarding.
Strangely, onboarding is often overlooked by employers. Reasons for this include a lack of time, lack of resources, lack of manpower and a general devaluing of the importance of an employee's introductory period on the job.
Several studies show that it is very difficult for a company to recover from a bad start, and onboarding is linked to employee retention.
Think Onboarding is Overrated? Think Again:
90% of employees decide whether they want to stay at a company within the first six months of employment, according to the Aberdeen Group.
Companies lose 25% of all new employees within one year; as much as 20% of staff turnover happens within the first 45 days of employment.
Organizations with a standard onboarding process enjoy 50% greater new hire retention.
Nearly 33% of new hires begin looking for a new job within the first six months on the job.
Despite a wealth of knowledge about the importance of onboarding, nearly a quarter of companies have no formal program, and 35% of companies spend nothing on onboarding.
WHY DOES ONBOARDING MATTER?
Think about the importance of first impressions. Whether it's a first date or your first time meeting with a new doctor, the way these interactions begin often indicate how long the relationship will last. If you went to a doctor who was not very friendly on your first visit, there's a good chance that you wouldn't want to come back.
The same logic applies in the workplace.
If they walk in and their work space hasn't been set up, and there are no formal programs in place for them to get acclimated to the company culture, their new position, their new coworkers, organizational rules and regulations and the minimum performance expectations of the role, what will their impression be?
Some employees may think the company is disorganized; others may think that the organization doesn't value their skills. But most employees will find themselves stuck behind a learning curve, taking months longer than necessary to reach acceptable levels of job performance. If you want to keep your employees and maximize their productivity, begin by investing time and resources into creating an effective onboarding process.
THE DIFFERENCE BETWEEN ONBOARDING AND ORIENTATION
While both processes are related and can benefit each other, onboarding and orientation are different. The best way to distinguish the two is to look at orientation as a single event and at onboarding as an ongoing process.
Orientation focuses on topics such as company policies, a review of the employee handbook and filling out necessary forms and documents. Typically, this all takes place in one day. Onboarding is the process of creating a long-term relationship between management and employee. It is intended to immerse a new hire in the company's culture, let the new employee know that he or she has made the right decision to work there, promote the company mission statement and reduce the time it takes for a new employee to get up to speed.
COMMON ONBOARDING MISTAKES
The largest contributor to ineffective onboarding programs is a lack of resources and time. Many managers and supervisors would often rather let employees learn on the job, rather than take the necessary steps to provide proper instruction.
As a result, a large portion of onboarding programs are combined with orientation into a one day cram session, where employees are overwhelmed by information and will probably have difficulty retaining it all at once. After the conclusion of the brief program, they are sent to their work stations and are expected to know everything they need to know to get their job completed up to specifications.
This is an unrealistic expectation, as studies have shown it can take a new employee up to six months to reach satisfactory levels of productivity.
Here Are Some Other Common Onboarding Errors:
Doing Everything in One Day: The first day on a new job is often hectic. Instead of starting and ending the process in one day, take a more transitional, hands-on approach.
Waiting Until the Last Minute: There's no reason why a new employee should walk in and not have their desk and computer area set up. Failing to do this beforehand makes a company look unprepared and unprofessional.
Skipping the Introductions: Starting a new job can be overwhelming and it can be especially intimidating for new hires to introduce themselves to current employees. Having the manager, supervisor or company owner make the introductions is a nice way to welcome a newcomer.
Trying to Do it All on Your Own: You may not have a wealth of experience with onboarding programs or you may just not have the time or manpower to commit to it. Consider working with a third-party provider to help with your onboarding.
CHARACTERISTICS OF quality ONBOARDING
A model onboarding program focuses on improving work habits, instructing new employees about their core responsibilities, and facilitating a seamless integration into the company.
HERE ARE SOME SUCCESSFUL ONBOARDING STRATEGIES
Begin as Soon as They're Hired: You can begin making a great first impression the moment your new hire accepts the job. Consider sending a welcome package with an employee manual and access to your company website. Publicize the arrival of the new hire well before he or she begins working so that the new employee can receive a warm welcome. Taking steps in onboarding before Day 1 lets your newest employee know that he or she is valued and is coming to a well-run organization.
Provide a Mentor: A new employee won't only be overwhelmed and trying to adjust to a new workplace and position on Day 1: this process could go on for a few days, or even weeks. This is why connecting him or her with a mentor to guide the new hire through the first month or so can be considerably helpful and comforting. A mentor can show the new hire the ropes, where to get a good sandwich in the area, acclimate him or her with the company culture and reinforce expectations about the new hire's position.
Keep it Simple and Give it Time: Patience is key when it comes to creating an effective onboarding program. Don't overwhelm your new employee with too much information too soon, and don't set a time limit on him or her being up to speed (within reason). Onboarding is a continual process, not a single event.
Set Performance Goals and Milestones: Rather than making the expectations ambiguous, provide some concrete goals your new hire can achieve in three months, six months or a year. First, this gives the new employee something to work toward; second, it immediately sets expectations.
AN HR SERVICES ORGANIZATION CAN HELP
Don't let a lack of time and energy stop you from implementing a winning employee onboarding strategy – there's help available. TPG HR Services USA has partnered with dozens of small, medium and large businesses to help them develop and improve employee onboarding, in addition to several other human resource services. You don't have to do it all on your own: contact us today to learn more and get started.
Contact us today at 732-917-6000 to learn more about our many HR services and how we can help your business run better.